NEW
MICROBLADE FREE
072218007Y9 | Sizes: 17.5-20.5, 21.0-23.0, 23.0-26.0 | Colors: BLACK/PINK
Check the size guide before purchasing: each model has its own technical features.
Worried about shipping costs? Don't worry about it and check the threshold beyond which Rollerblade guarantees free shipping for your order!
We deliver all over Europe by express courier in 3/5 days, weekends and holidays excluded
Pay your order as you prefer: you can use PayPal, credit card or bank transfer
You're safe! All transactions are protected by a PositiveSSL SHA-256 certificate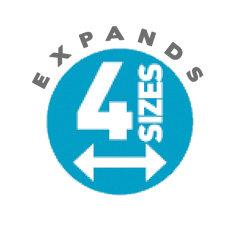 Adjustable sizing, Versatile, Support & Comfort, Low center of gravity
Microblade Free is a high-quality, lace-free adjustable skate for kids. Using Rollerblade expertise, skates are adjustable four full sizes. An easy-to-use extension system works with the push of a button and markers in the toe area align the skates to the correct size. Junior Fit support includes an engineered mesh for breathability and provides enhanced comfort. A durable frame design lowers the center of gravity to improve stability, balance and control. 72mm Rollerblade wheels with SG3 bearings are ideal for kids and upgrading to a faster Microblade 3WD can be achieved later by purchasing larger wheels; brake is standard. Microblade FREE is the frustration-free choice for kids.
FEATURES:
• BEST FRUSTRATION-FREE SKATE FOR KIDS- Easy to use, lace-free closure system with no compromise in fit or balance
• KIDS ADJUSTABLE 4 SIZES Microblade shell is sleek and streamlined to correctly position kids so every stride and session is optimized for skating with proper balance, control and better support.
• LACE-FREE CONVENIENCE AND SUPPORTIVE LINER - Junior Fit with an engineered mesh helps creates sock-like comfort with added breathability and ample padding for support—and no laces
• VERSATILE, DURABLE INTEGRATED FRAME gets kids closer to the ground for a lower center of gravity for more control and stability. It also features a 3WD system for upgrading to 3x80mm wheel set up.
• ROLLERBLADE PERFORMANCE WHEELS 72mm/80A are paired with SG3 bearings for a lasting, smooth roll with just the right amount of speed to keep the roll a little safer, but still exciting.
+ READ MORE
Lateral Support
Very Supportive
Minimal Support
Product Fit
Casual Fit
Competition Fit
Stopping power
Best for Braking
No Brake
Roll Experience
Moderate Roll
Fastest Roll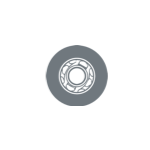 WHEELS
Rollerblade 4x72mm/80A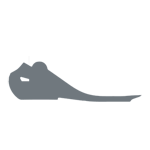 SHELL/UPPER
Microblade, 4-size adjustable, engineered mesh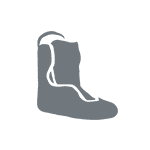 LINER
Performance Junior, adjustable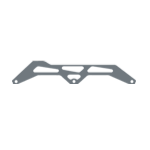 FRAME
Monocoque, Lo-Bal composite, (max 4x72mm/3x80mm)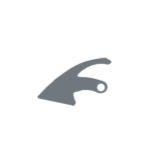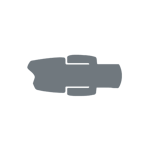 BUCKLE
Locking cuff buckle, 45° powerstrap