RB XL
078489001A1 | Sizes: 32.0-35.5 | Colors: BLACK/LIME
Check the size guide before purchasing: each model has its own technical features.
Worried about shipping costs? Don't worry about it and check the threshold beyond which Rollerblade guarantees free shipping for your order!
We deliver all over Europe by express courier in 3/5 days, weekends and holidays excluded
Pay your order as you prefer: you can use PayPal, credit card or bank transfer
You're safe! All transactions are protected by a PositiveSSL SHA-256 certificate
Made for larger feet, Double wrap fit/comfort, Durable support
RB XL is designed for the larger-foot skater. It is the only skate in the market specifically engineered in sizes 14-17.5 to provide the durability, support and performance that larger skaters require. What makes the RB XL unique is the structure and frame design, with boots and cuffs strategically reinforced and an extruded aluminum frame with an ideal length for proper balance; an optional brake is included. Extra cushioning, a buckle/strap/lace closure system, and 90mm Performance wheels with SG5 bearings also assure that larger feet get equal performance in a skate.
FEATURES:
• LARGER SIZES: 14-17.5 - Created exclusively for athletes with larger feet
• REINFORCED XL SHELL & CUFF - Exceptional lateral support and flex without performance compromise
• COMFORT LINER - Padded liner and Double-Wrap closure system prevents larger-size foot fatigue
• EXTRUDED ALUMINUM FRAME - Rigid, stable 330mm/13" frame provides excellent power transfer with superior durability, response and control
• ROLLERBLADE PERFORMANCE WHEELS - 90mm wheels and SG5 bearings for better wear and added speed
+ READ MORE
Lateral Support
Very Supportive
Minimal Support
Product Fit
Casual Fit
Competition Fit
Stopping power
Best for Braking
No Brake
Roll Experience
Moderate Roll
Fastest Roll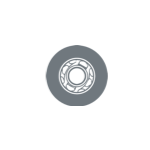 WHEELS
Rollerblade 90mm/84A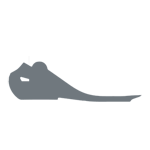 SHELL/UPPER
RB XL, Double Wrap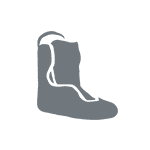 LINER
Performance, Training footbed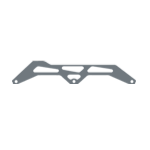 FRAME
Extruded Alu 330mm/13"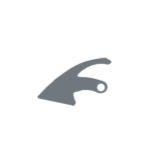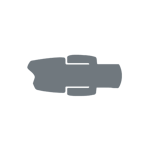 BUCKLE
Cuff buckle, 45° strap, laces