DYNAMO ICE
0G201500100 | Sizes: 17.5-20.5, 20.5-22.0, 22.0-25.0 adjustable | Colors: BLACK
Dynamo is a 4 full size adjustable hockey style skate that is ideal for beginners and less competitive hockey play. It provides a comfortable and supportive fit for skaters looking for a skate to grow with their feet and skills. Dynamo covers a wide size range and appeals to a lot of kids looking for a less serious hockey style skate that will provide the comfort, protection and support for skating and passing the puck around the ice. While the blades may seem sharp, it is always best to sharpen new ice skates before the first use to ensure optimal performance on the ice
FEATURES:
• HOCKEY INSPIRED ICE SKATE features an adjustable sizing system, comfort and convenience. Kids of all skating abilities will benefit from its performance, versatility and anatomical fit, at a value price
• ADJUSTABLE 4 SIZE FIT SYSTEM utilizes an easy to use lever mechanism enabling the skates to grow with the childs feet. Kids and parents will benefit from its versatility and convenience.
• DURABLE CONSTRUCTION AND REINFORCED TOE CAPS provide protection and lateral support for light pick up games as well as laps around the rink.
• PADDED LINING AND FELT TONGUE give the skater the appropriate amount of comfort and warmth while maintaining its hockey style appeal.
• LACE CLOSURE AND CARBON STEEL BLADES maintain a good edge after sharpening, deliver consistent performance and provide a secure fit. Please make sure the blades have been sharpened before the first use for proper performance.
+ READ MORE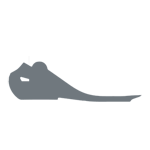 SHELL/UPPER
Anatomical, hockey style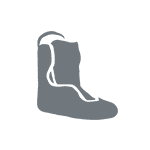 LINER
Padded velvet with hockey style cushioned tongue